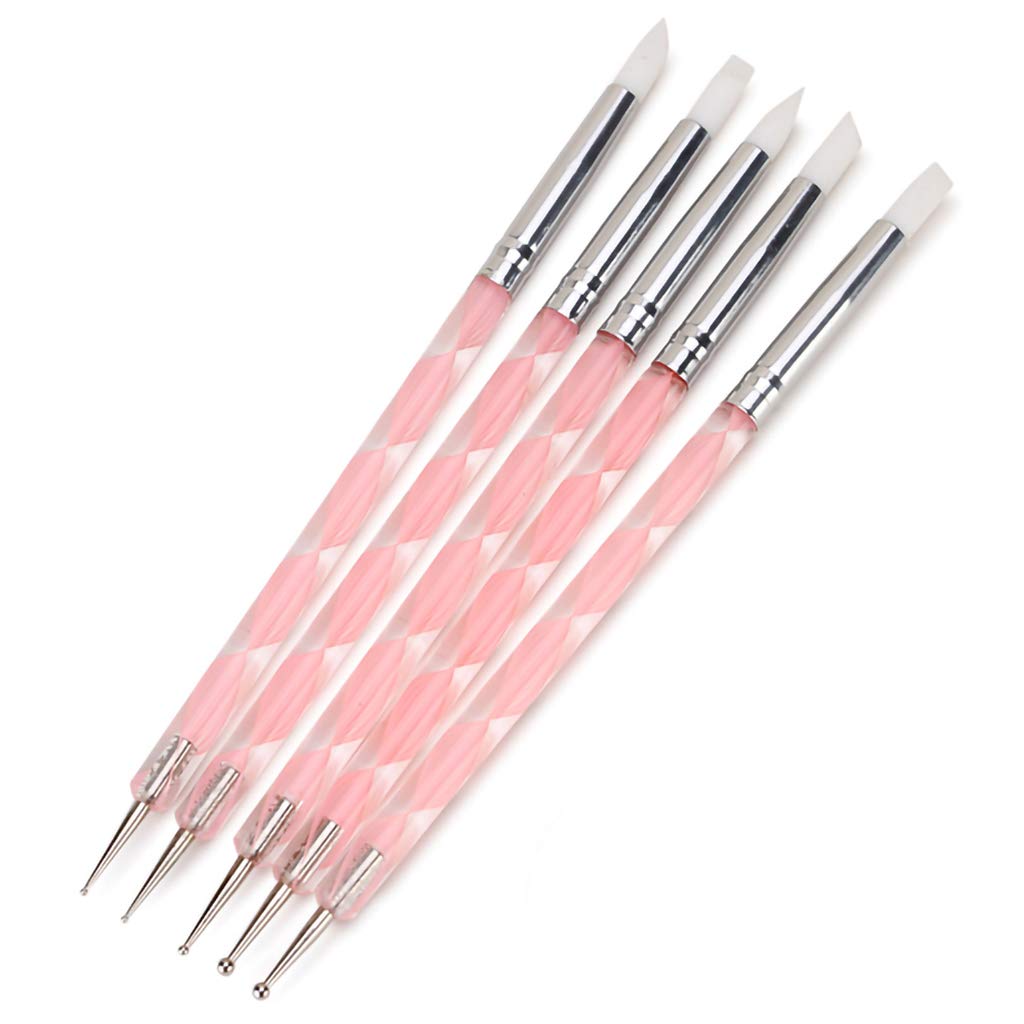 Nail Art Dotting Tools
Description
☺Material - The nail art dotting pens are made of acrylic pen rod, soft silicone and metal pen head, which is easy to clean after use and reusable.
☺Dual Head Design - 5Pcs/set nail art tools, 10 different tips, 5 metal ball tips for dotting and 5 silicone brush tips, meet your different needs.
☺Multi-Purpose - The nail pens can be used for nail decals, drawing line, fine details, special patterns, dotting or painting flowers. It also can be used for clay painting.
☺Application - Suitable for natural nails, false nails, great for professional nail art artists, nail salons, nail art school, it is durable enough for your daily using for DIY gel nails or nail art job at home.